Our multi-disciplinary consortium brings together outstanding expertise consisting of 6 research institutions with leading scientists in their field, 2 SMEs and 1 NGO with expertise in ethical and social aspects of transplantation.

The Cell Isolation and Transplantation Center (CITC) at UNIGE comprises a basic research laboratory, located in the Faculty of Medicine
building. The mission of the CITC is to develop innovative therapies for the most severe forms of diabetes.
Role within VANGUARD: UNIGE are the coordinator of the VANGUARD project and focus on the assembly of bioartificial pancreas and the biocompatibility, safety and toxicity. UNIGE also support the activities in the work packages on the generation and evaluation of the insulin-secreting organoids, the pre-clinical developments and outreach and dissemination.
Ekaterine Berishvili
Thierry Berney
Christian Toso
Fanny Lebreton
Kevin Bellofatto
Masoud Hasany
Reine Hanna
Lisa Perez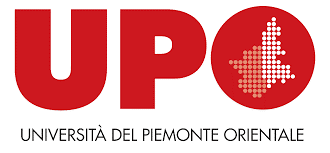 Università degli Studi del Piemonte Orientale "Amedeo Avogadro", Department of Health Sciences (UNIUPO)
The School of Medicine of Università del Piemonte Orientale "Amedeo Avogadro" (UNIUPO) combines the Department of Health Sciences (DHS) and the Department of Translational Medicine in strict collaboration with the top-quality hospital (AOU Maggiore della Carità). The mission of the Department of Health Sciences is to perform cutting-edge science in the field of liver diseases, tumor biology, tissue engineering, gene therapy, genetic and immunology and to promote the translation of basic discoveries into therapeutic advances.
Role within VANGUARD: UNIPO leads together with UNIGE the generation of immunomodulatory human Amniotic Epithelial Cells (hAECs) by gene editing or lentiviral vector-based gene therapy and the isolation of Blood Outgrowth Endothelial Cells (BOECs) to be used for vascularization of bioartificial pancreas.
Antonia Follenzi
Simone Merlin
Chiara Borsotti
Alessia Cucci
Cristina Olgasi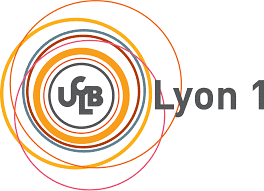 The Transplantation department of Lyon University Hospital (Hospices Civils de Lyon, HCL) have pioneered solid organ transplantation in the beginning of the 20th century and have since maintained a tradition of innovation in this field, among its expertise is the transplantation for diabetic patients. The HCL transplantation department is currently one of the largest transplantation centre in Europe, performing 200 transplantations a year.
Role within VANGUARD: CHU-LYON will co-lead in WP3 "Generation of immunomodulatory human Amniotic Epithelial Cells (hAECs) by genome editing, the functional assessment of bioartificial pancreas and the biocompatibility, safety and toxicity.
Olivier Thaunat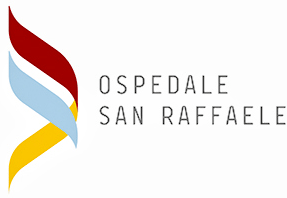 OSR integrates basic and clinical research through a translational approach, in which lab discoveries translate quickly into clinical therapies and clinical needs drive basic research. The institute aims at understanding the mechanisms underlying a variety of human diseases and at identifying new targets and therapeutic strategies to treat them.
Role within VANGUARD: OSR lead the functional assessment of bioartificial pancreas in vitro and  in vivo experiments and support the assembly of the bioartificial pancreas.
Lorenzo Piemonti
Antonio Citro
Silvia Pellegrini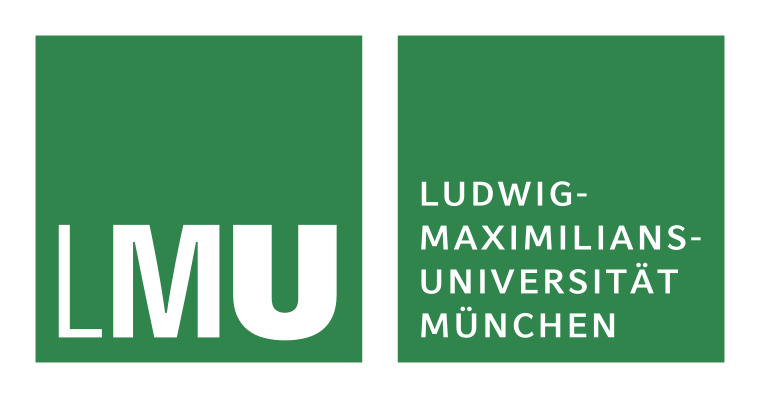 Ludwig-Maximilians-Universität München, Diabetes Center (LMUM)
The Diabetes Center is part of the Medical Clinic and Policlinic IV, University Hospital LMU (LMUM). It provides high level specialised care for the treatment of patients with type 1 and type 2 diabetes and is involved in many multicentre programmes to study prediabetes, progression to overt diabetes and treatment of diabetes and diabetes associated complications.
Role within VANGUARD: LMUM lead the work package on th generation of chimeric, immunoprotected, vascularized insulin-secreting organoids and deliver significant contributions to the functional assessment of bioartificial pancreas experimentations.

Kugelmeiers AG was founded in September 2015 as a spin off from the University of Zurich in Switzerland. The company comes from the clinical human islet transplantation program of the University Hospital Zurich for the treatment of Diabetes. The clinical need was the driver for 10 years of research and development to create a platform for future cell transplantation applications. Our first product the Sphericalplate 5D (SP5D) is a patented platform enabling advanced 3D cell culturing with ability to translate into diagnostic and clinical use. 
Role within VANGUARD: within VANGUARD, KGM will lead the pre-clinical development, support the Ethics, Legal and Social Aspects (ELSA) and project partners as Innovation Manager.
Patrick Kugelmeier
Karolina Pal Kutas
Markus Mühlemann
Michael Raghunath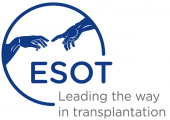 The European Society for Organ Transplantation (ESOT) was founded nearly 40 years ago and is dedicated to the pursuit of excellence in organ transplantation. Facilitating a wealth of international clinical trials and research collaborations over the years, ESOT remains committed to its primary aim of improving patient outcomes in transplantation. With a community of over 8,000 members from around the world, ESOT is an influential international organisation and the facilitator of the biennial congress which hosts approximately 3,500 experts who come to meet to explore and discuss the latest scientific research. ESOT attracts the foremost transplantation experts to work in its committees and sections, and has an impressive track record in supporting research, supporting extensive education, and promoting changes in European policy.
ELPAT is a European platform that brings continuity and progress in European research and dialogue on "Ethical, Legal and Psychosocial Aspects of organ Transplantation". ELPAT currently consists of over 160 experts from more than 25 European countries.
Role within VANGUARD: Within the project, ESOT-ELPAT support the Ethical, Legal and Social Aspects (ELSA) of the project.
Luciano Potena
Devi Mey
Giovanna Rossi



accelCH is a Swiss SME that assists research institutions and companies in EU project management and the dissemination and exploi-tation of project results. We are specialised in European research, development and innovation support initiatives, such as Horizon 2020 and the SME focused Eurostars programme.  The two core strands of activities comprehend professional project management support, and the facilitation of dissemination and exploitation of project results. Project management support includes administrative and organisational tasks, financial management and reporting.
Role within VANGUARD: accelCH leads the work package on Stakeholder engagement, dissemination and exploitation and support UNIGE with the coordination and innovation management.
Marco Cavallaro
Jeanette Müller
Julia Goetz



Erasmus MC is the largest medical school in the Netherlands, with about 15,298 employees, 3,600 medical students and 226 PhD graduates in 2018. It offers BSc, MSc and PhD programs to train the next generation of medical practitioners and researchers. The Erasmus MC ranks number one of the top European institution in clinical medicine and number 20 in the world according to the Times Higher Education rankings.
Role within VANGUARD: In VANGUARD, Erasmus MC is in the lead for the Ethical, Legal and Social Aspects (ELSA) of the project.
Emma Massey
Antonia Cronin
Eline Bunnik
Dide de Jongh